Translation agency for start-ups, scalesups & luxury brands.
Welcome to Smylingua, your professional translation agency in Paris!
"Haute couture" translations for your brand.              Simple. Efficient. Excellent quality-price ratio.
Expand with Smylingua today!
Exclusive services. Suited to your needs.

Translation
Smylingua: the translation agency adapted to you. Working with companies worldwide, we adapt our translations to the cultural codes of the target audience. As a result, you can conquer new markets with Smylingua!
Regardless of the document to be translated, we'll provide you with top-quality work, ready to be shared with the world. In addition to our know-how in digital and marketing translation, we are experts in Search Engine Optimization (SEO), which is essential if you want your content to be prioritised across the various search engines and in each language. To be fully across your needs, Smylingua also provides you with a dedicated project manager, so that you have a key Contact throughout your projects.
Transcreation
Do you want your content completely redesigned for a new target market? Then transcreation is for you! This technique is widely used in marketing and advertising translation and is one of Smylingua's specialties.
Have you ever come across funny advertising content that was "lost in translation"? As amusing as it may be, in some cases this kind of mistake can have serious repercussions for a company. This is why using a translation agency with native translators is essential, as they understand the peculiarities of each culture and can identify the do's and don'ts when adapting your texts. Let our team of creative translators adapt your content and avoid language and cultural mistakes that can be fatal!

SEO Copywriting
As your marketing strategy must be fully anchored in the digital world, we provide you with our expertise in Search Engine Optimization (SEO) so that your communication is adapted to the requirements and algorithmic evolutions of the various search engines available.
Our expert team of multilingual copywriters analyse the local web and surfing behaviour of the prospects and potential clients you want to reach, producing relevant and optimised content.
By choosing us, you are sure to have strong development of your international search engine optimisation and an increase in traffic for your online content.
Video subtitling
At Smylingua, we specialize in video subtitles in multiple languages to help our clients reach a global audience. Give us the opportunity to subtitle your video while giving you full-quality service.
We work with advertising agencies, trainers, presenters who want to expand to other countries using their own language. regardless of the format, our experts will handle it.

Voice Over
Do you want to do more than just video subtitles? At Smylingua, we offer you a voice-over service and take the stress off you. All you need to do is provide some information about what you would like to translate and record. It is a seamless process for us at Smylingua, because our employees are experts in voice-overs, with the ability to read texts and ensure authenticity and professionalism. We also add recordings in the video editing process. This is suitable for companies who often market their contents on the various media channels!
Project Assistance
Smylingua goes beyond just a traditional translation agency, Client satisfaction is our top priority! 
We employ creative thinkers for copywriting and content marketing —we work with international firms across Europe in fields including health, fashion and sports. in addition to our solid understanding of tech startups looking for language marketing solutions, we've built dedicated teams of digital marketers skilled in various languages including English.
Hours saved by our customers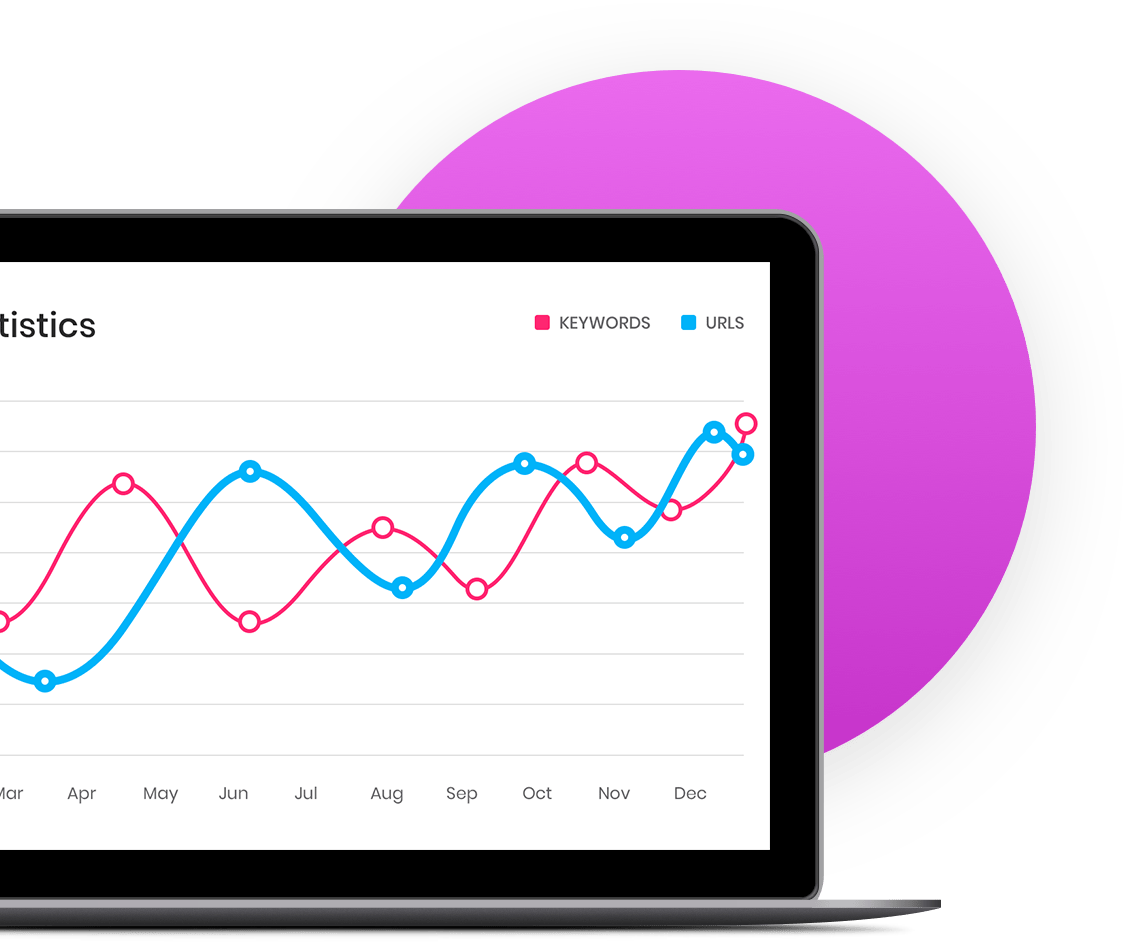 Our services
A very effective language service provider.
When it comes to understanding and communicating across different cultures and time zones, a company that only speaks English cannot communicate without an interpreter. Smylingua offers this essential service.
We offer projects ranging from 1-time needs to long-term contracts; we have an understanding of client's needs because no two projects are alike. When you need translation services for any type of document, legal documents, medical forms, subtitling for voiceovers, Indesign translations or audio transcripts our team has got your back!
In addition, we also offer support with project implementation – which might include emails sent out in other languages, translating website text or developing marketing materials!
DON'T MISS ANY MORE OPPORTUNITIES AND JOIN THE MOVEMENT!
Premium translation services. Subscriptions starting at 99€ per month.
Our goal is to build a relationship with you that provides consistent value. We start by understanding who you are and what you want. We develop terms that represent your unique thoughts in the target language which can be used during the process of collaboration or communication.
Within the duration of our partnership, we provide a translation memory and glossary containing all the analogies that we have used to accurately transcribe your communication.
By positioning ourselves today as a company that understands the real issues and expectations of our partners, we guarantee you a major competitive edge.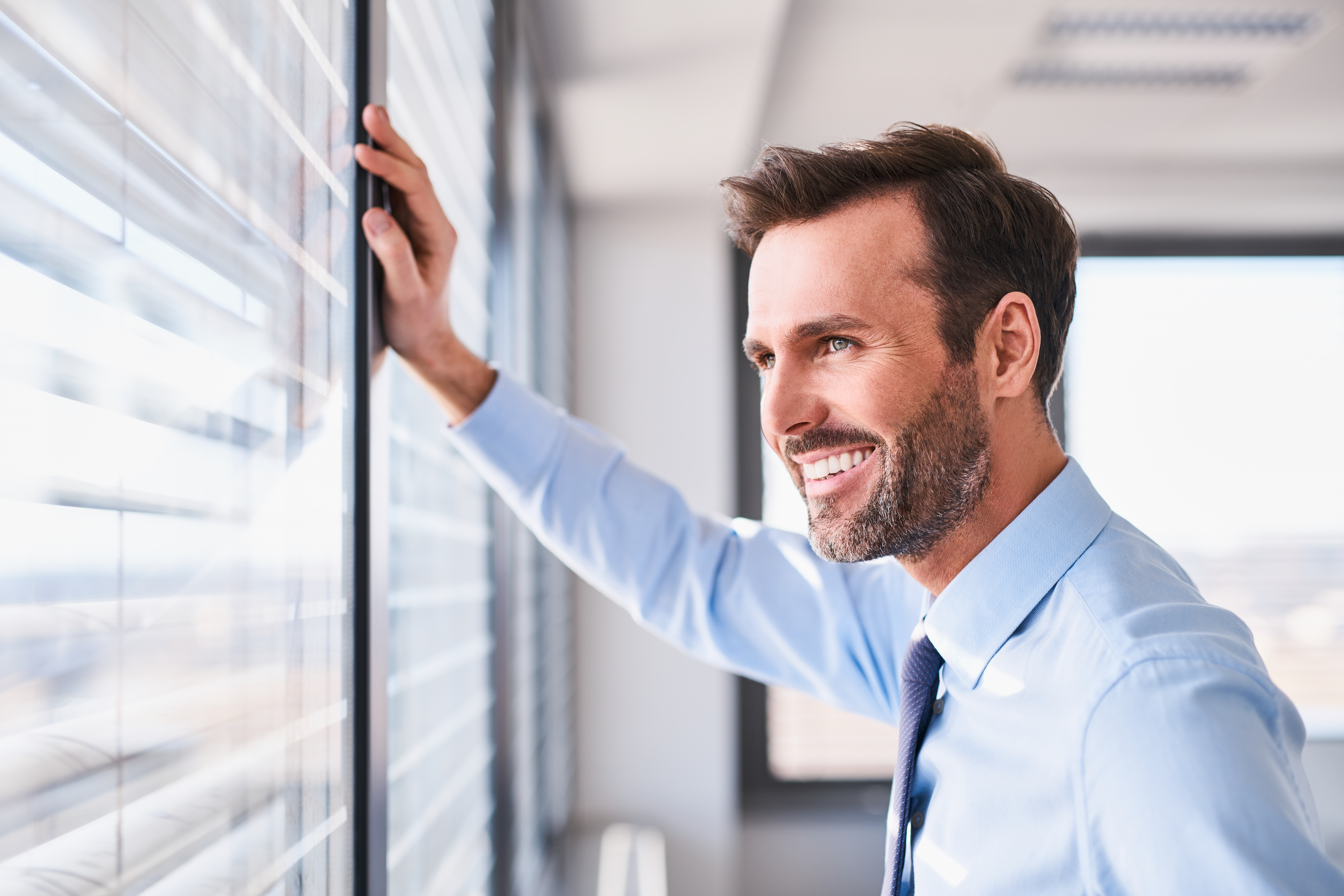 Our clients: Our top ambassadors!
"We started working with Smylingua a few months ago, for translations into the 5 languages we use in-house. The implementation was quick and the team was able to adapt to our methods and easily integrate to our organisation.
The translations are excellent, the staff are responsive, professional and accommodating, I can only warmly recommend them. It saves a lot of time for the mkt/com teams that used to do it, and it makes the translations much more consistent between our different countries."
Augustin,
Expansion manager
– Decembre, 9th, 2021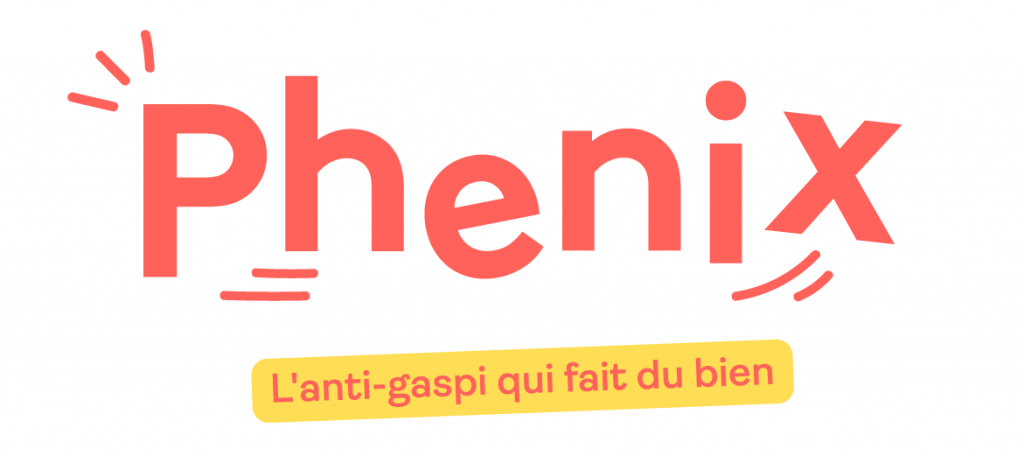 Translation project – Nos lastfeatures…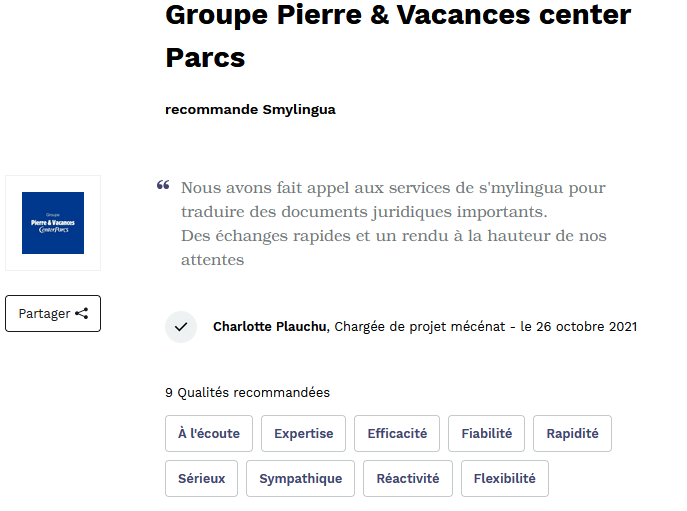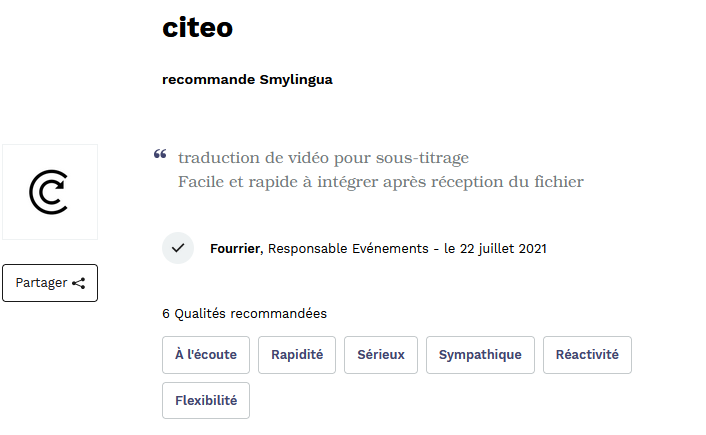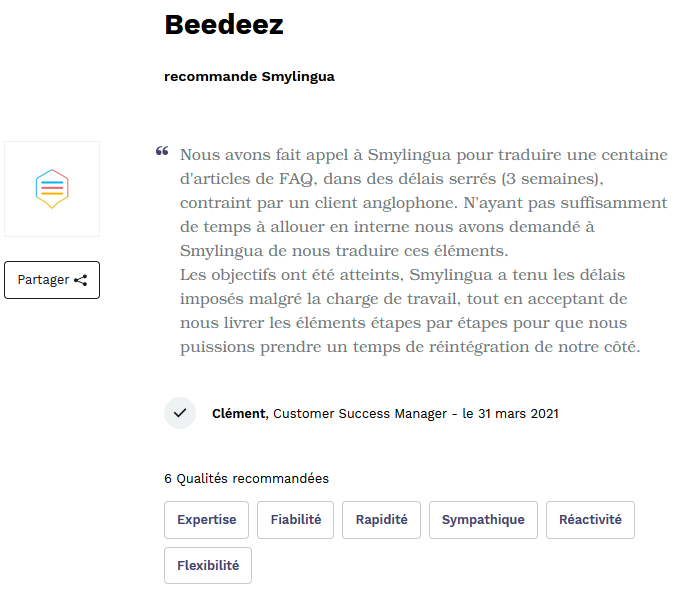 DO YOU HAVE ANY QUESTION ABOUT YOUR TRANSLATION PROJECT?
AT SMYLINGUA, THERE'S NO QUESTION WE CAN'T ANSWER, EVERY PROBLEM HAS A SOLUTION.
Why Smylingua ?
With decades of experience building trusted relationships with multinational companies, we know how important it is to communicate at different levels in order to reach the ultimate goal. We do not only offer quality content translations from English to other languages but our personalized approach also delivers specific strategies for translating your brand message so that it connects with consumers from different cultures! This guarantees not only increased market share but also an impactful expansion of your presence worldwide!
Why use a translation company?
In a highly globalized world, there are many people from diverse cultures, It is important to have information available in different languages. As a result, businesses need translators to convey messages across and connect with people from different backgrounds.
Smylingua offers these services including legal, financial, marketing, technical, medical and Indesign translations.
Our Services
We specialise in digital translations. Ranging from:
Medical translation
Marketing translation
Technical translation
Mobile application translations
Video subtitles
Voice overs
SEO writing.
Note that the translation of a medical document or documents in a specific field goes beyond a simple brochure translation. It is important that the translator is able to understand the scope of the text, respect the author's objectives while carefully avoiding errors. We generate texts that correspond to the original source and culture of the target audience.
By choosing our services, your application will be available in different versions depending on your order.
Our team is versatile and competent in these areas.
Advantages of working with us
By choosing our translation agency, you can enjoy many benefits:
A professional translator handles your file and ensures that the new text matches your writing style. The recipients won't feel that they are reading a translation, but an authentic text.
Your order is carefully processed in a timely manner. We are known for being professional. We carry out a thorough quality control before delivery
For any query, please contact us! We will always be glad to answer all your questions.
A project manager is assigned to you until your order is completed. She/he is going to be your direct contact person. You can send them recommendations or request information on the progress of your project.
We are outstanding because wew have professionals who are competent and have an understanding of the market
Our strength
Depending on the communication strategy you want to implement internationally and its level of complexity, achieving your objectives takes more than just words alone; sometimes you need someone behind the scenes who can act as an agent for change – translating ideas into realities, visuals into action steps, problems into solutions.
In executing projects, we always assign our team members strategic subject matter experts who become your personal project managers – they oversee changes made before they go live, proactively identify potential pitfalls along the way and work hard to make sure deadlines are met.
Our Contact
For quality digital translation adapted to your foreign target, do not hesitate to contact our translation agency : Smylingua at +33 (0)1 73 28 98 16.
Professionalism, reliability and a high level of responsiveness are some of the skills that distinguishes us.
We are at your service!
A professional translation agency at your disposal
To stay relevant and visible in today's marketing world, it is important for your company to have an online presence. And this comes with the responsibility of making sure everything on that digital space is well represented. Don't miss out on business opportunities by allowing common translation mistakes to slip through! Allow IT Solutions Company do all of your translations so you can work efficiently without having to worry about mismatched content!
Reasons for hiring a translation agency
There are many online solutions, that can help you translate documents yourself. These services are free on some platforms but the results do not always meet the client's expectations. The translations are limited, incomprehensible and full of errors due to the fact that they are automated.
To avoid this kind of problem, it is preferable to hire a professional and experienced translation agency like ours, who have the expertise and extensive knowledge about your customer base and market and can write in different languages.
Outsourcing to a translation agency is a real time-saver for you. With professional translators, you are rest assured they will provide accurate and flawlesss translation services. and you do not have to worry about how you will have your documents translated, who or what will do it for you.
Our clients: Our top ambassadors!
"Smylingua translated some articles from our documentation and some modules from our e-learning.
The quality of the translations is overall excellent, and the team was careful to use the contextual material I provided."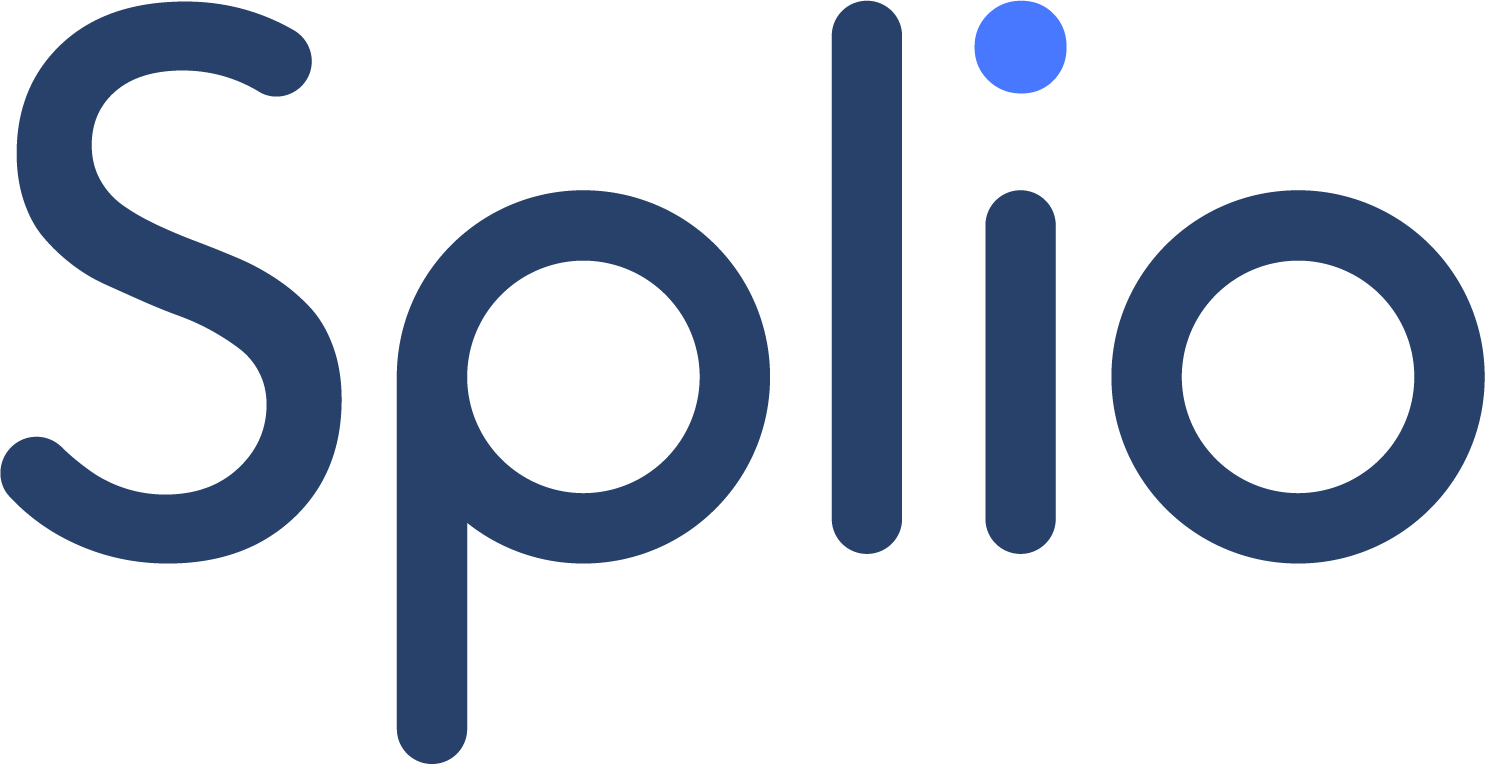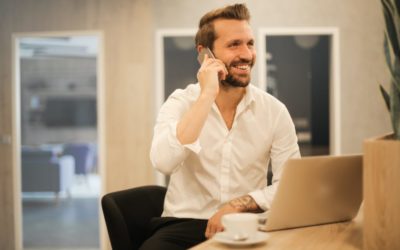 Whether you're a start-up, scaleup, or luxury brand, the importance of effectively communicating to your target audience can't be overstated. This means that even if you have the best product in the world, if people don't understand how it will improve their lives,...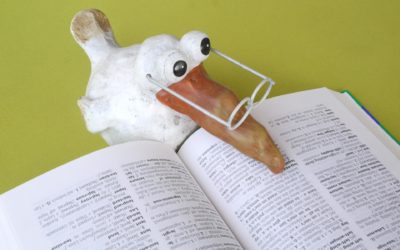 nscreation is a mixture of "translation" and "creation", and it means exactly that: the perfect cocktail made out of the original translation and new "creations".
Business in France: 15 essential advice for setting up a company. 15 steps to setting up a company in France.
Our clients: Our top ambassadors!
"We were looking for a translation agency to help us translate our customer journey.
Speed and reactivity for the reworking of the texts so that they fit perfectly with the image of our House."
Damien Loger,
Worldwide Retail Event Specialist, Maison Saint Laurent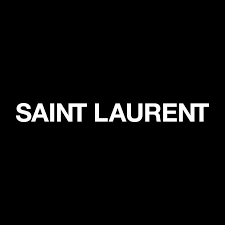 Let's work together!
Our (very nice) team looks forward to meeting you !
Cette publication est également disponible en :

Français (French)

English

Deutsch (German)
Italiano (Italian)

Español (Spanish)

Türkçe (Turkish)

Português (Portuguese (Brazil))

Nederlands (Dutch)

Polski (Polish)
???? (Chinese (Simplified))